Create a Teambuilding experience
Custom design group dynamics session.
Activities encourage collaboration, cohesiveness and problem- solving skills.
Activities range from physical challenges to brain teasers. We tailor make the programme and activities to suit your groups age, ability and interests. All activities are fun and provide opportunities to develop teamwork and solve problems.
For more information Contact Talana on 0825279234 talana@corporateadventure.co.za
Vision
To be the preferred provider for team building and high performance team coaching in South Africa.

Mission
Through the careful design of each of our client's programs, Corporate Adventures strives to create environmentally, physically and emotionally safe and sound team building experiences, contributing to the growth of personal and team development.

Values
Discovery through adventure

To guide and empower, not teach: At Corporate Adventures, we want to guide you to use the insights and apply them for yourselves, in the most practical way thereby empowering you to make lasting and positive changes in your personal and work life.
Safe and sound: Both emotional and physical safety are non-negotiable aspects in all our programs.
Integrity: We are open and honest with our clients in all matters. We choose only to work with and hire sub-contractors and staff that work in the same way.

Team building is the future in building, good working relationships and work ethics and principles between colleagues and friends alike. Team building teaches about family, and family is life. Team building helps with synergy, when we are connected we work well together. All things go smoothly and are in balance, they are one. Team building helps teach about:
Team work
Family
Good work ethics
Synergy
When we work together we can achieve great, if not greater things.
Just for Fun Team building Just to have fun! No debriefing after the chosen team activities, the team simply enjoys the team building event and each other's company.


"Aha Moment"
Team building A short debriefing is held after the team building activities to highlight any key "Aha" moments that the team experienced. The focus is still very much biased towards the fun aspect.


Structured Team Building A structured brief and debrief are held prior to and after the team building activity. Practical and readily implemented actions plans are created from the discussion on a team and individual level. These are captured and sent to the team in a report.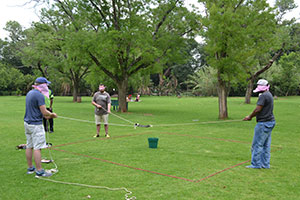 Structured Team Building and Development
Thorough scoping is done with the client to identify areas of strength and areas for development within the team and to understand the team context.

Outcomes for the team building event are agreed upon based on this and a suitable program designed.

The team activities themselves are held outdoors, the setting is informal and fun, but thorough discussion is held at each segment of the program and action plans created.

Each individual as well as the team as a whole creates pledges which are framed with a team photo and sent back to the team within two weeks.

A follow up meeting is held 4-6 weeks post team build to unpack how the action plans are going and discuss any further insights and obstacles.
We believe that people learn best when they are fully engaged in the process and can see the value to themselves. Our team building activities are all geared towards achieving this.
We also believe that adventure, fun and exploration provide great vehicles in which to create an experience that creates both team and self-awareness, which can be harnessed to create the team's own High Performance Recipe.
A fun day out, with team building activities tailored to the needs of your team on both a physical and emotional level.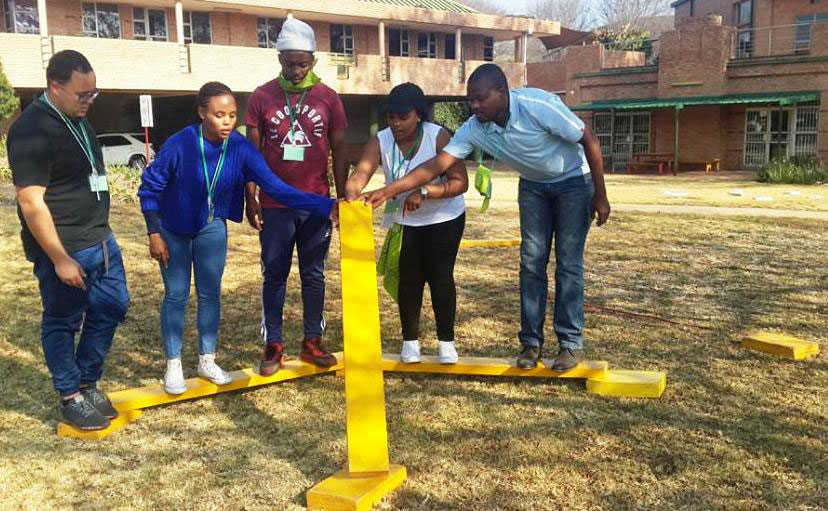 "Problem Solving"